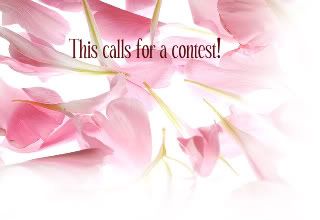 My poor blog has been neglected recently but thanks to new friends, I have reached 150 followers! This calls for a celebration, don't you think? Well, I do! So here's what I'm offering:
I have a copy of The Girl Who Played With Fire by Stieg Larsson in paperback format up for grabs. Just enter the relevant info
here
(I'm not asking for much this time :-)
The contest will run until June 23, 2010. I will draw the winner on the 24th, using random.org. It is open to anyone that can receive mail but you
must
be a follower to enter (and in a verifiable way ie. Google Friend Connect).
As an added bonus, if I (by some freak chance) reach 200 followers before the contest end date, I will also give away a $20 Book Depository gift certificate (the only condition here is that BD must be able to ship to you.)
So, enter away and tell your friends!! And, thanks to all of my loyal followers for getting me this far.
*Note: Duplicate entries are only counted once to be fair to all other entrants :-)